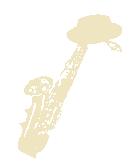 "JAZZ LIVES"
WELCOME...
VIRGINIA STATE UNIVERSITY RADIO
91.3 WVST IS THE SOURCE, THE REGION'S SUPERSTATION FOR JAZZ AND INFORMATION.
"TyBailey" presents the many directions of Jazz on
"JUST JAZZ"Sunday Nights 8:00 until 10:00PM. Tell others and have them to also join us for a delightful journey into the multidimentions of the world of Jazz.